Custom Wine Rack with 3 sliding drawers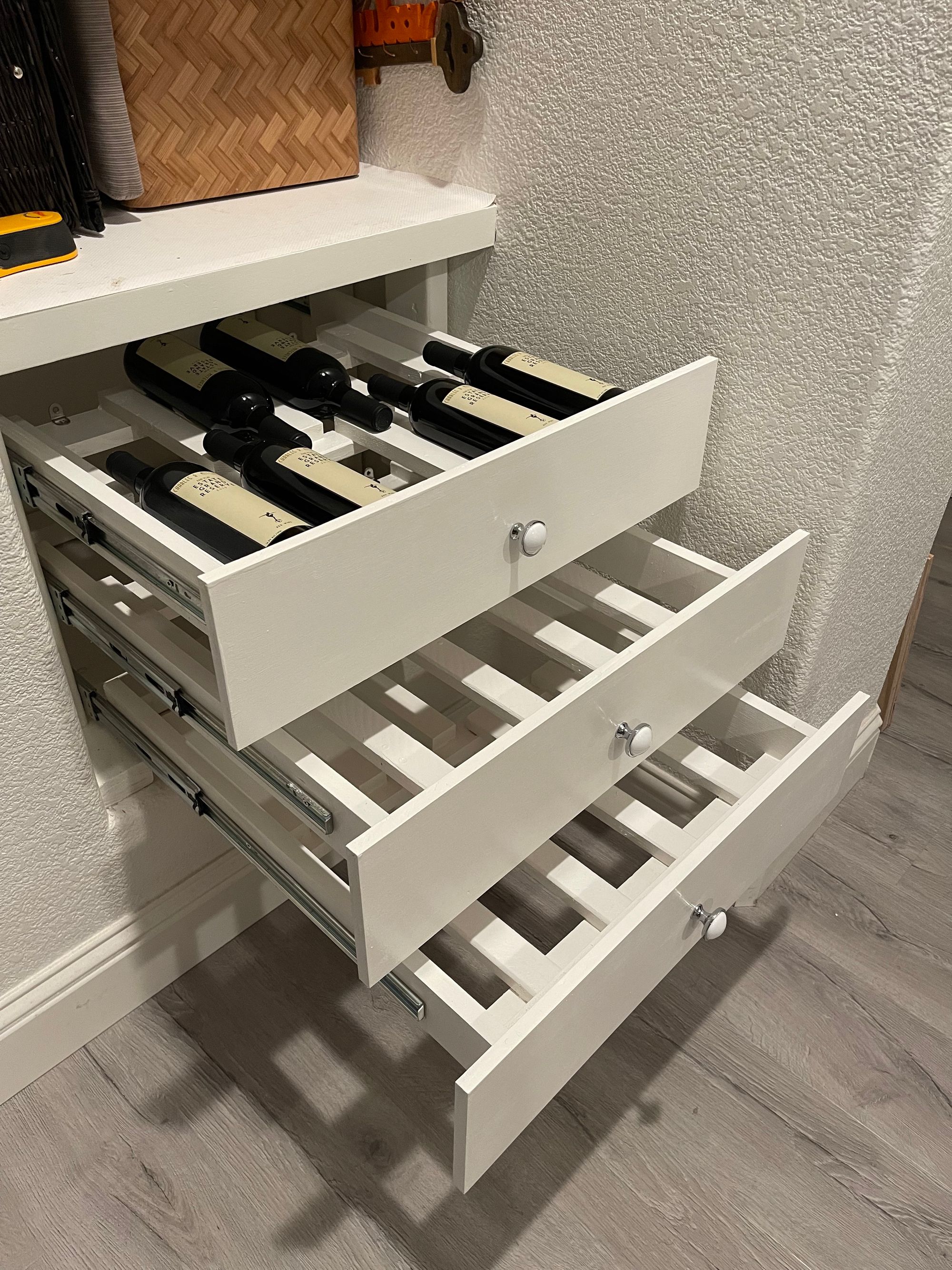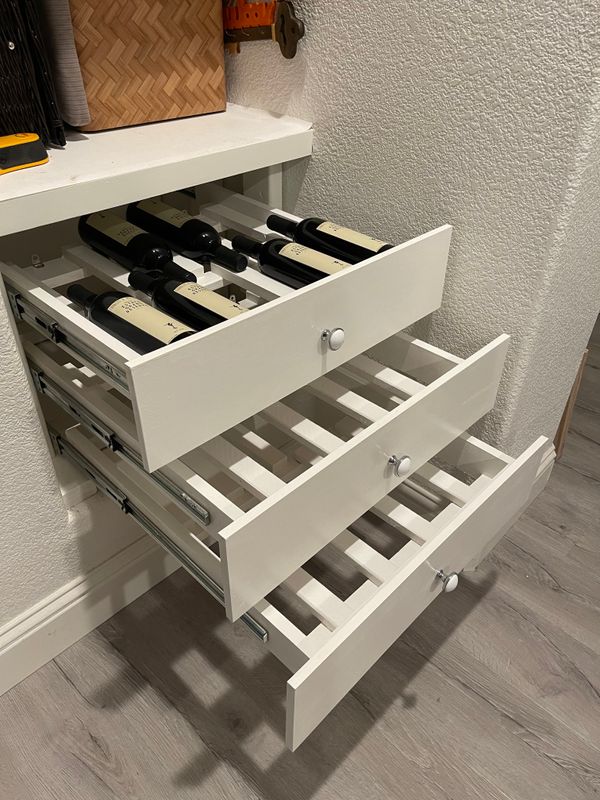 I needed a wine rack to store wines that I was collecting.  I had some space in a cubby near my entertainment center that was unused.  I decided to build a custom fit wine shelf system for this cubby.
There are two primary components to this build:
Frame
Wine rack drawer (qty 3)
The frame was custom fit to the cubby.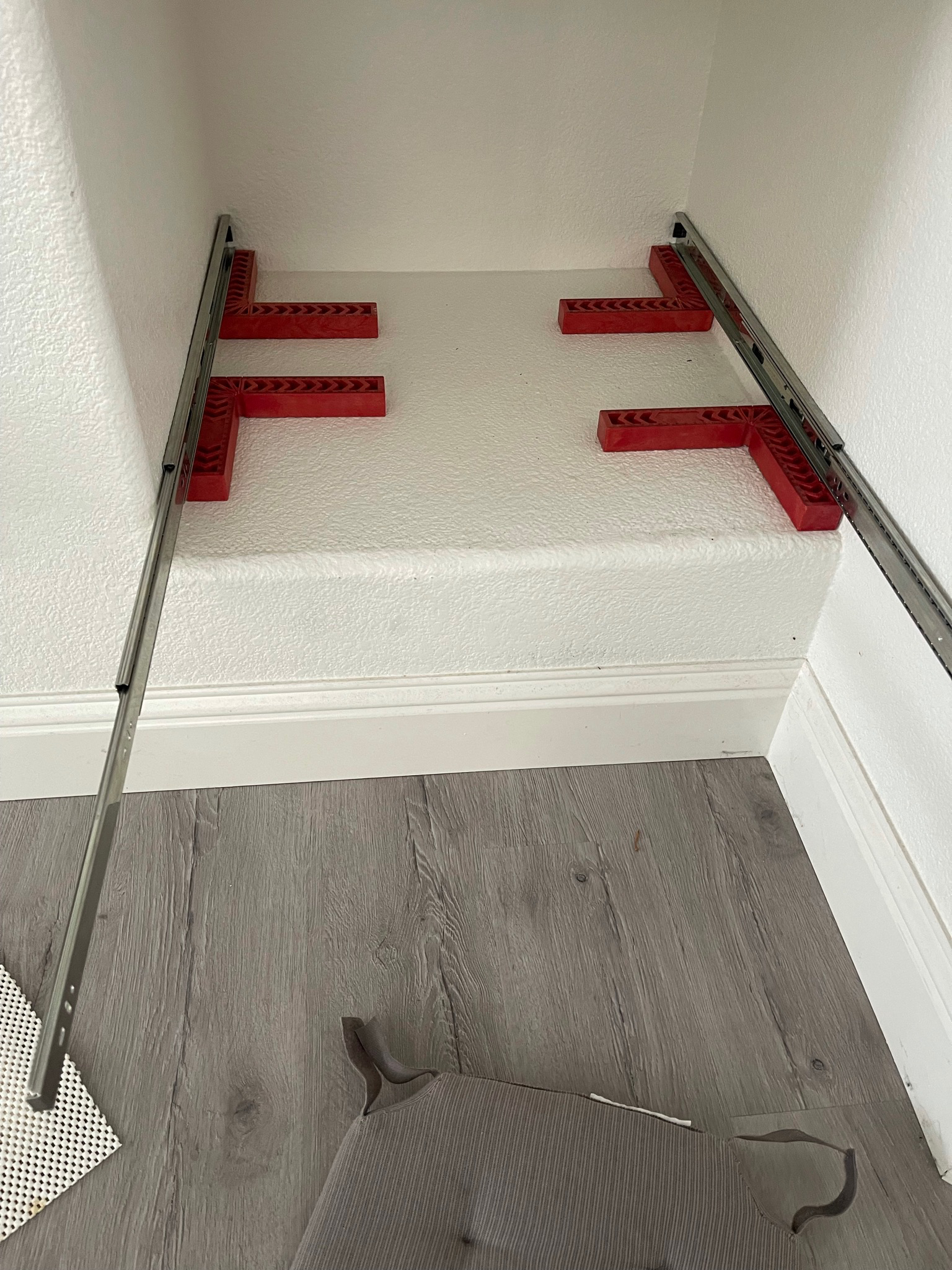 I decided to use a simple post-based architecture to construct the frame, made with some spare 2" x 3" lumber: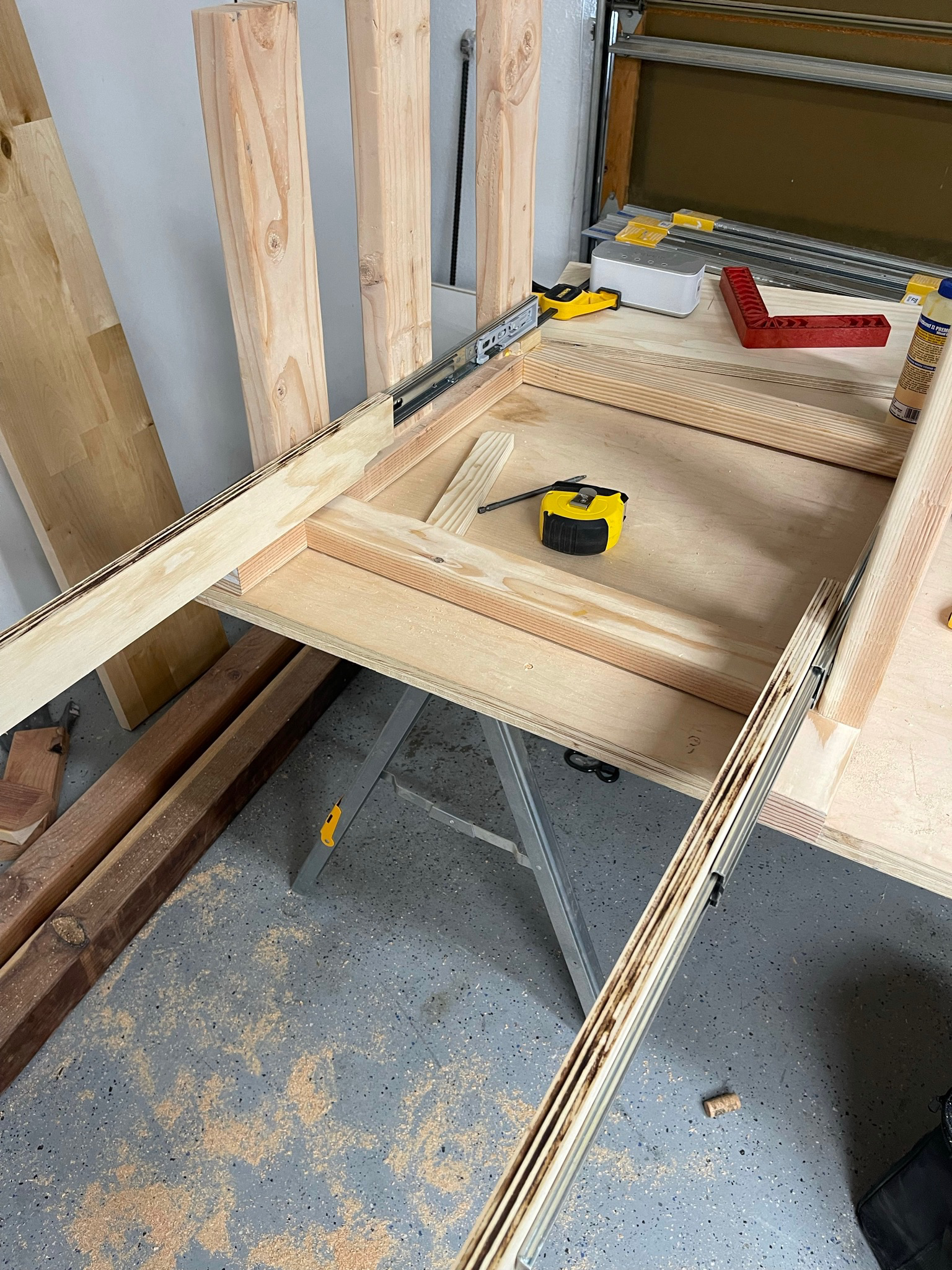 I started from the bottom drawer and worked my way up.  Every drawer panel (left, right, front, back) was custom fit to the location where it would slide in.  This method worked very well as I ended up with different measurements at every height increment :sweating:
For the drawer racks, I used empty bottles to figure out the optimal bottle arrangement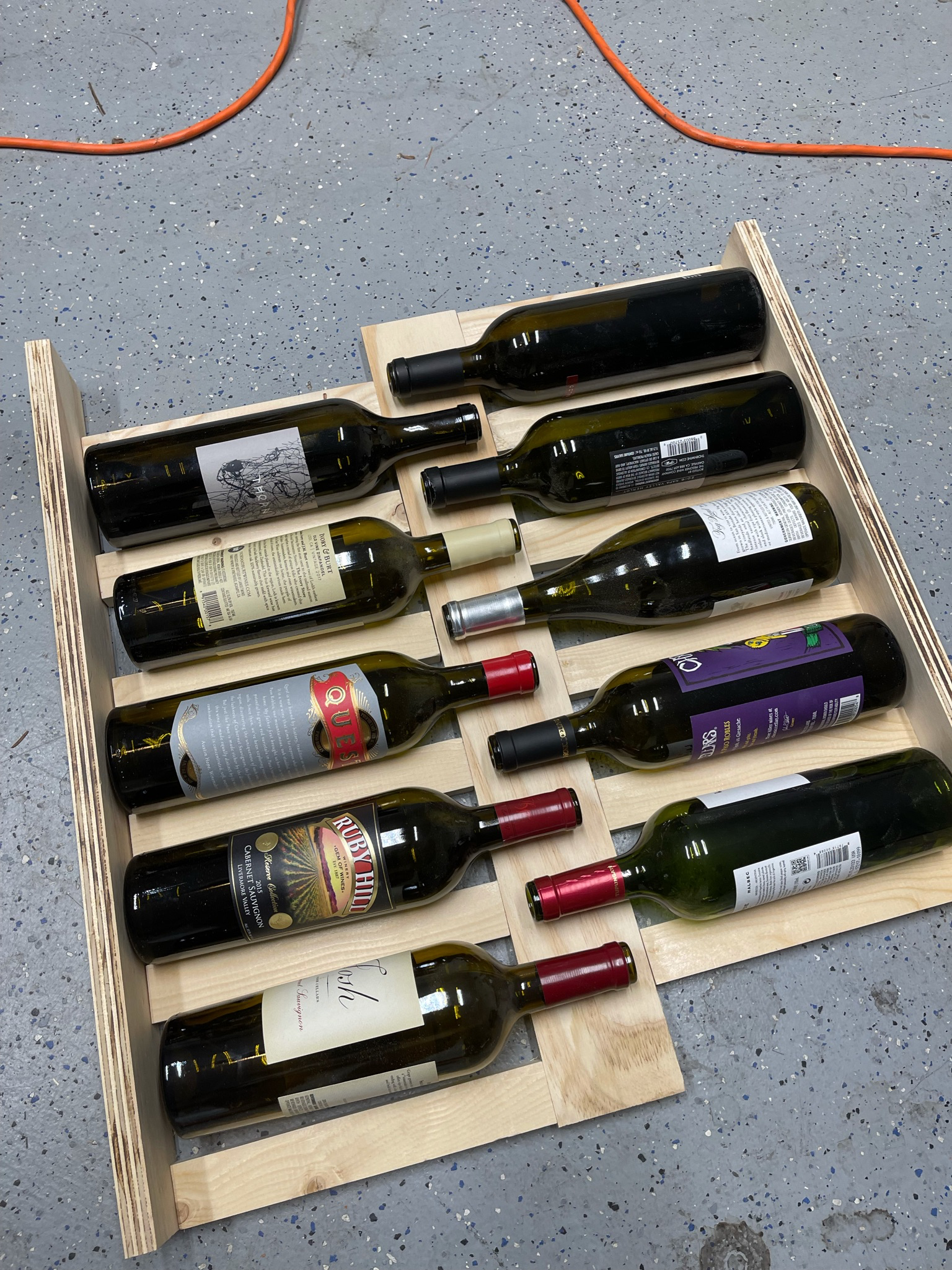 I ended up going with a front-to-back arrangement instead of a left-to-right so I could avoid wasting the back left and front right by introducing unusable gaps.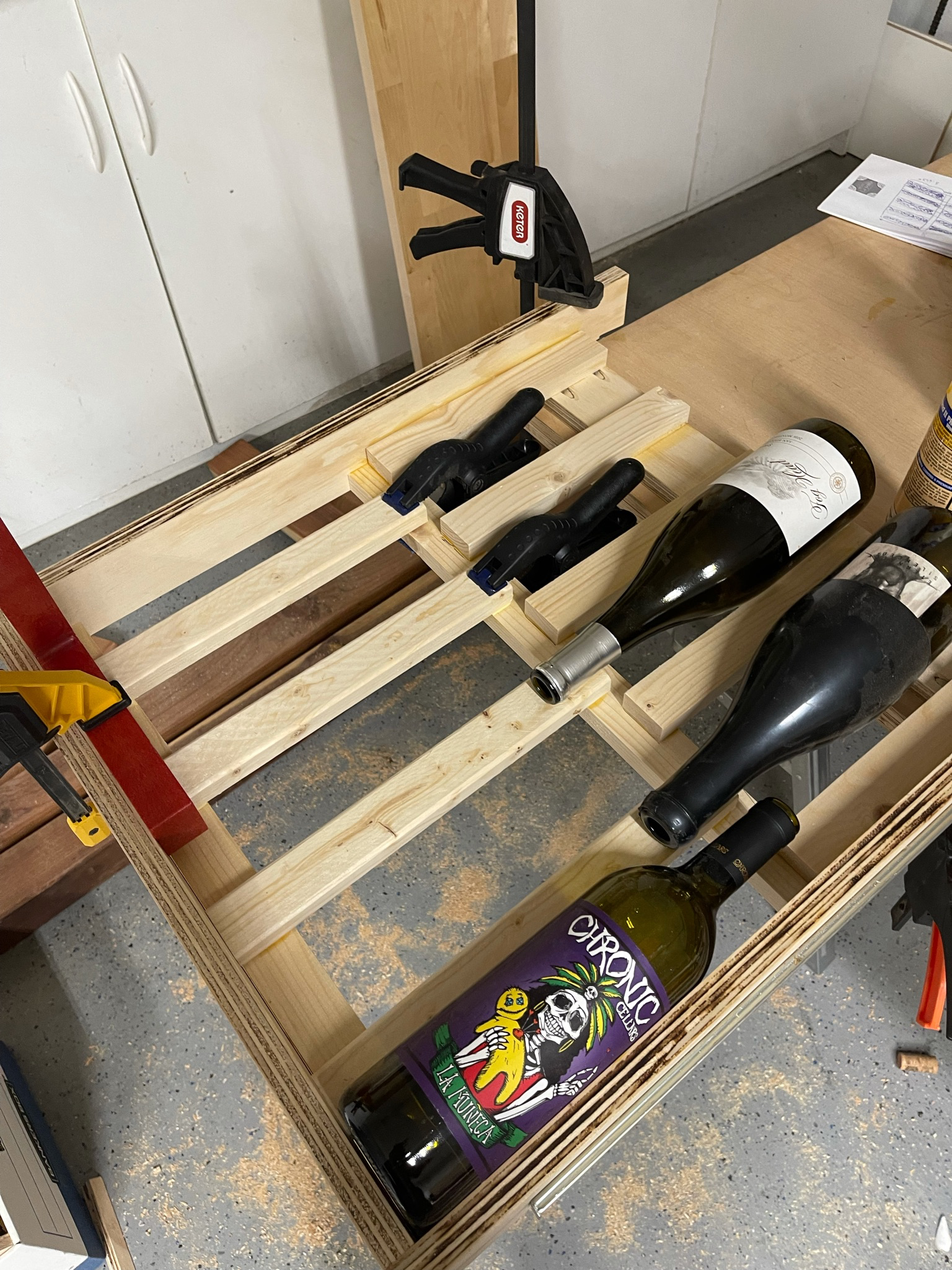 I used the cheapest lumber I could find at Home Depot for the rack rails.  These ended up being furring strips that I had to sand down for a clean texture.  They came out at about $2 for 8' of furring strip.
I used 3/4" plywood to create a strong frame for the drawer, and furring strips to keep the wine bottles from rolling.  I secured two furring strips at the bottom of the drawer to ensure no flex.  I also used T plates to secure the balances.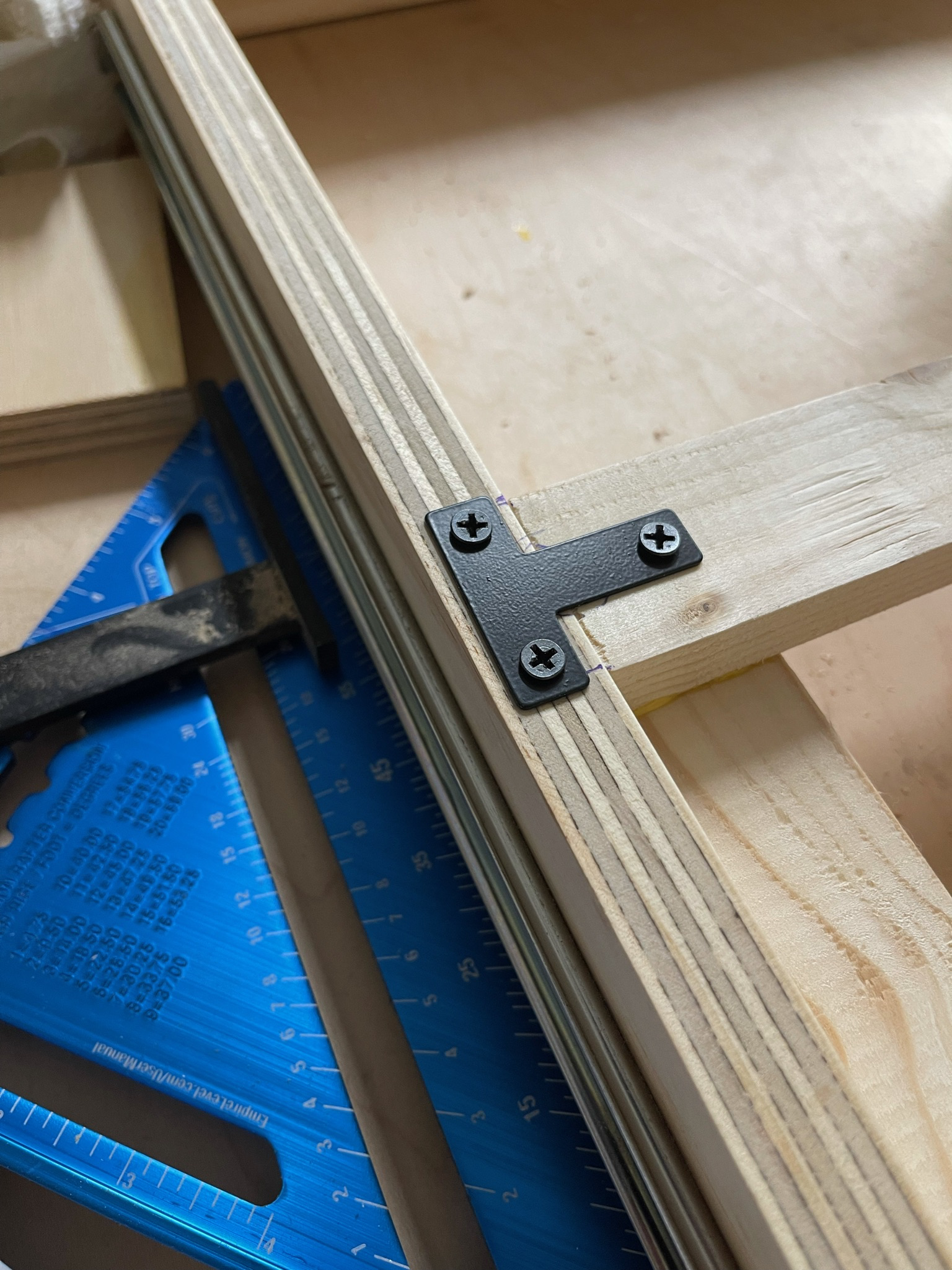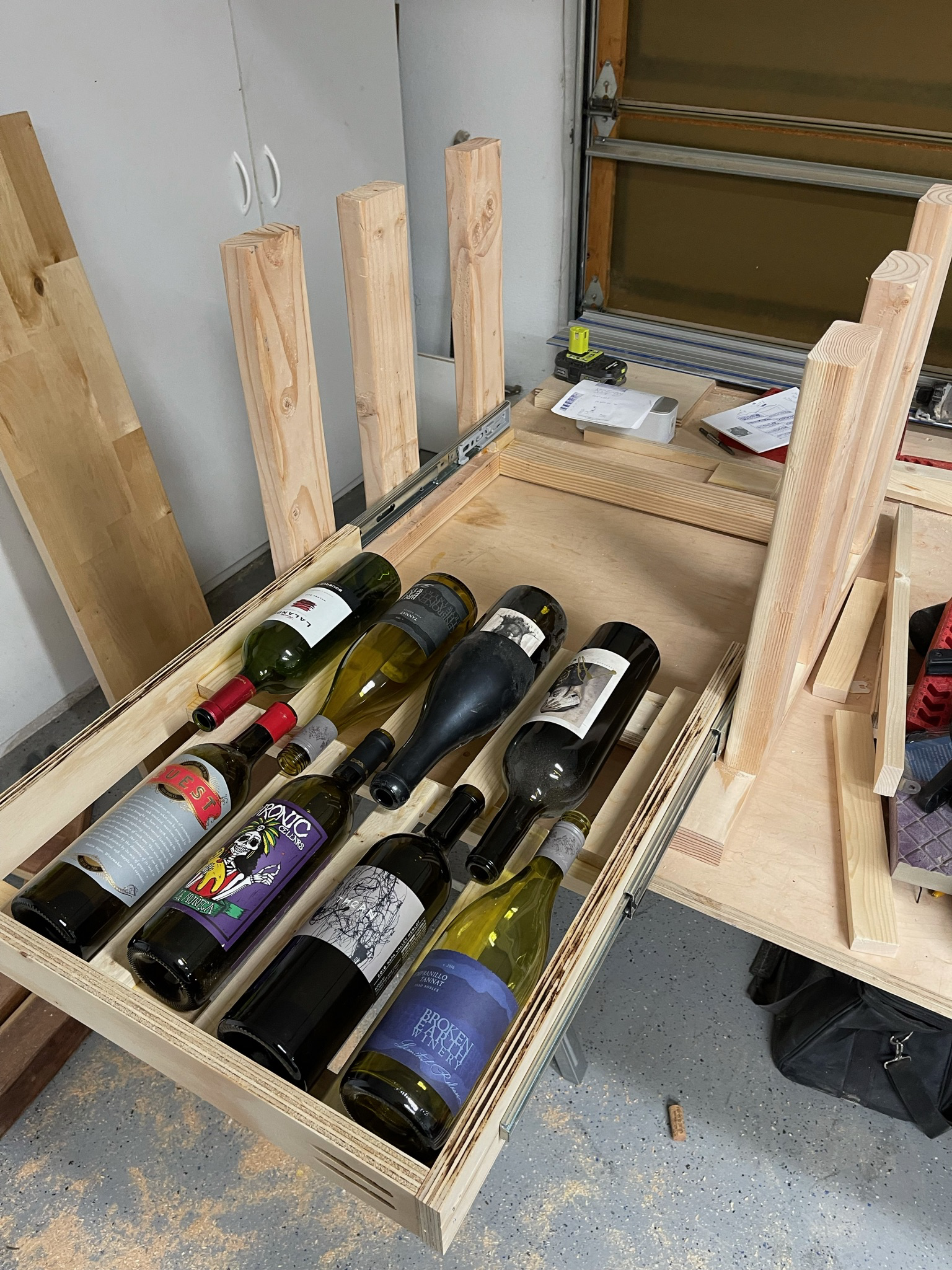 I used 22" soft close drawer slides to ensure a sturdy pull out / close experience.  I dry fitted the rack into the final cubby to check dimensions. Success!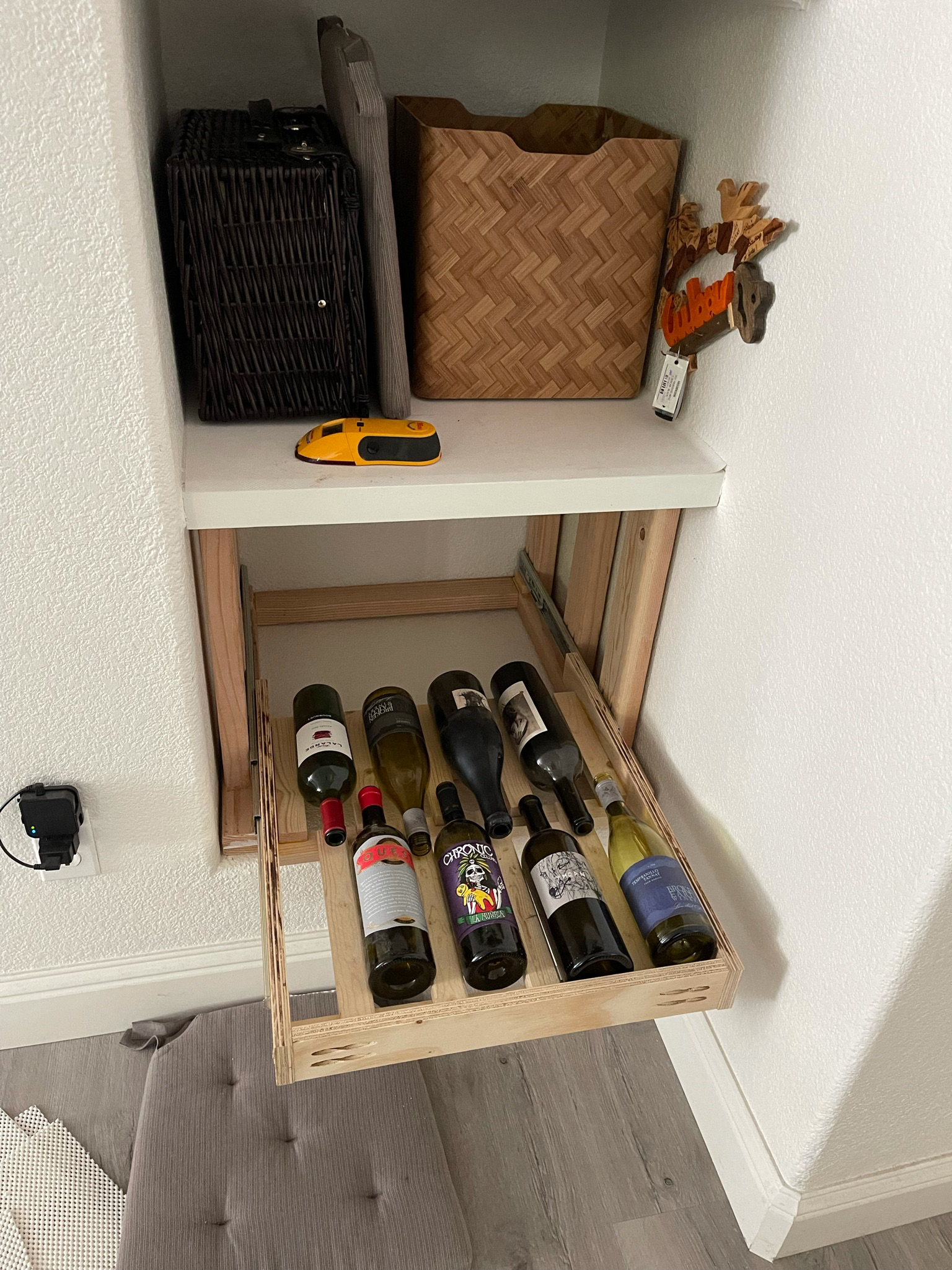 After the first rack was done, I started working on measuring, cutting, and assembling the remaining two drawers.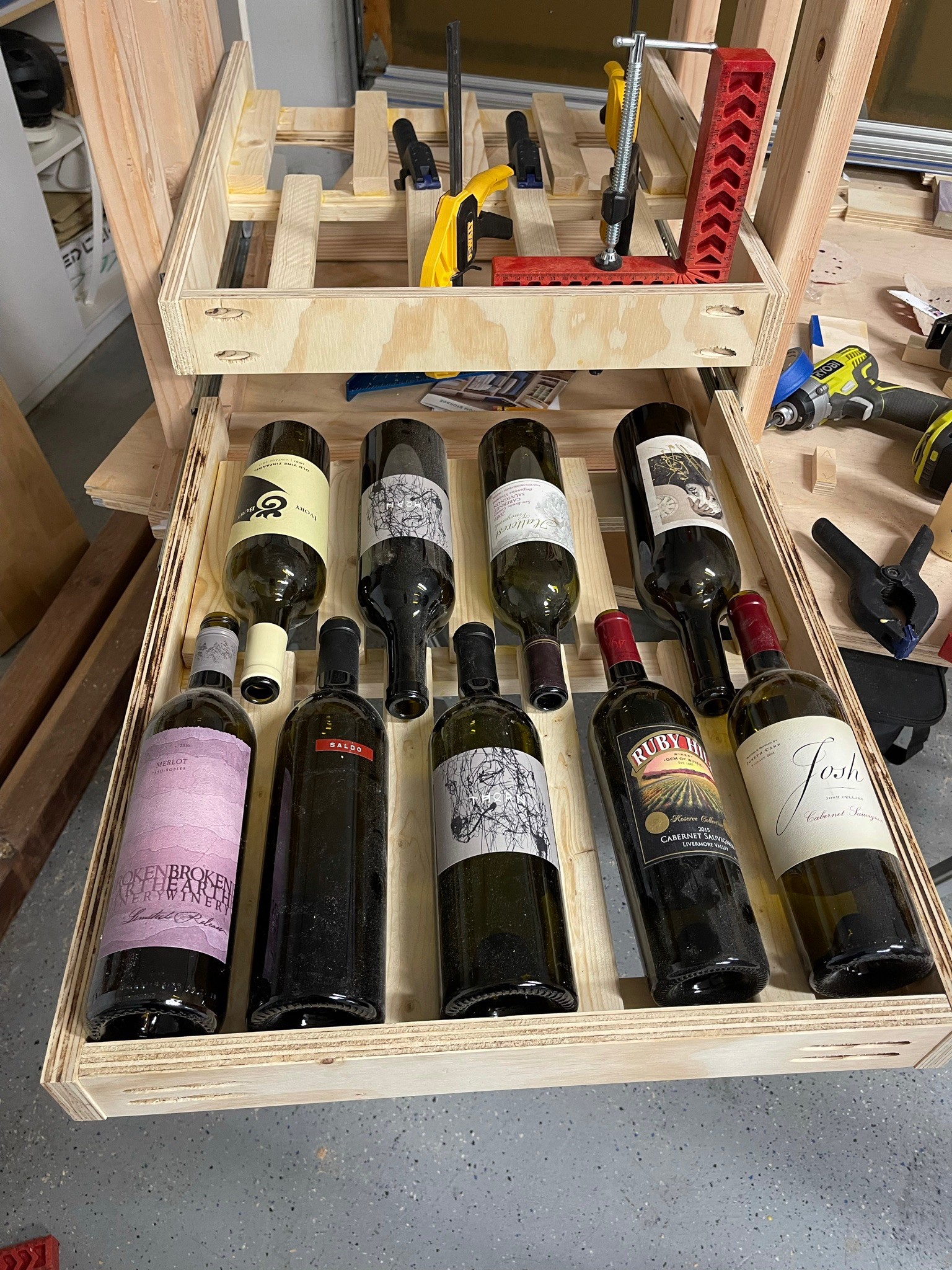 Prior to painting, I used wood filler to fill the numerous holes / scratches in the lumber. This gave the final rack a nice, smooth appearance.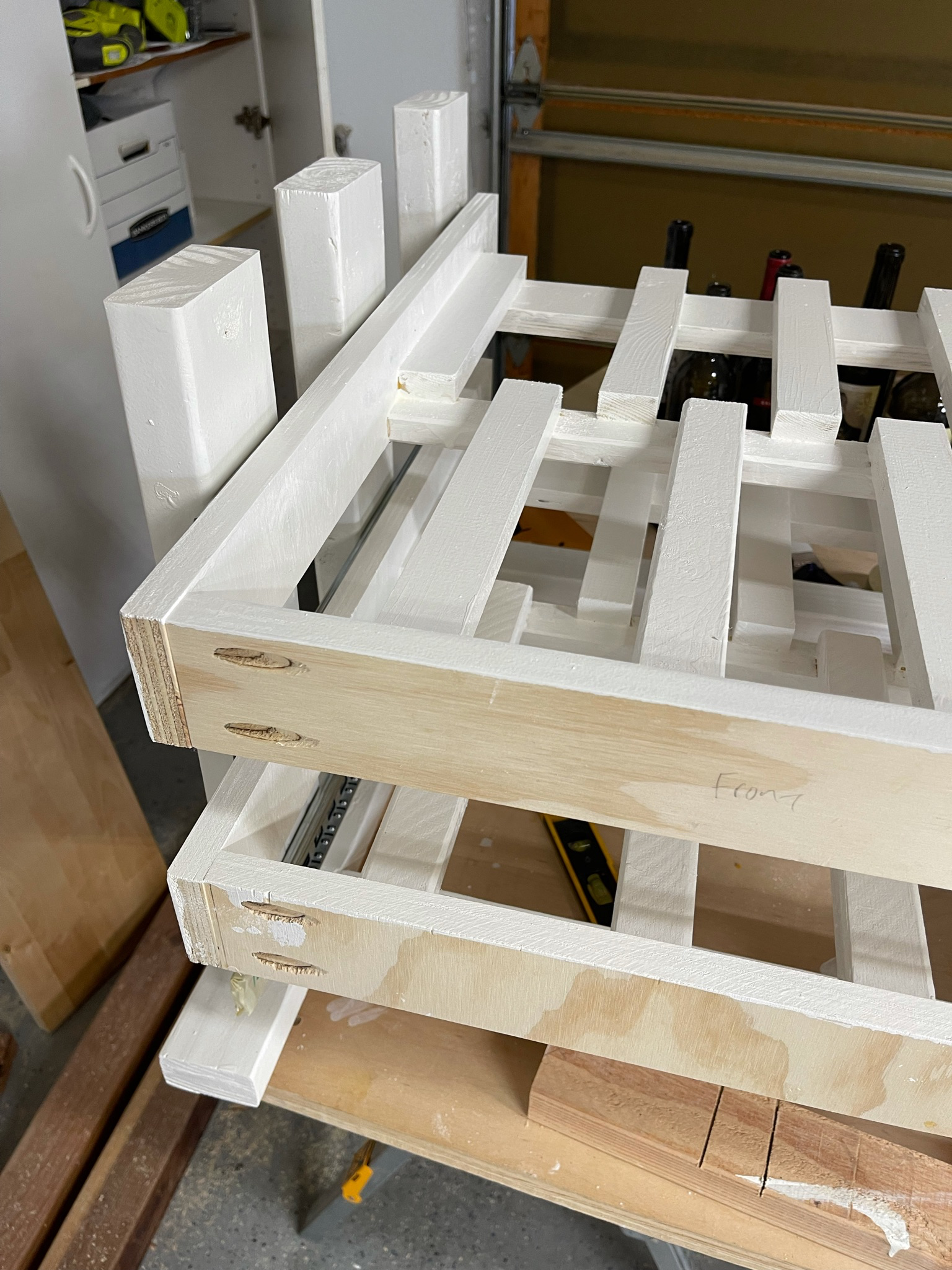 The drawer fronts / fascias were made of 1/2" plywood. This width is fine here as the front is purely for appearance, and not for structure.  I made sure the drawer pulls extended past the 1/2" plywood and through the 3/4" plywood drawer frame.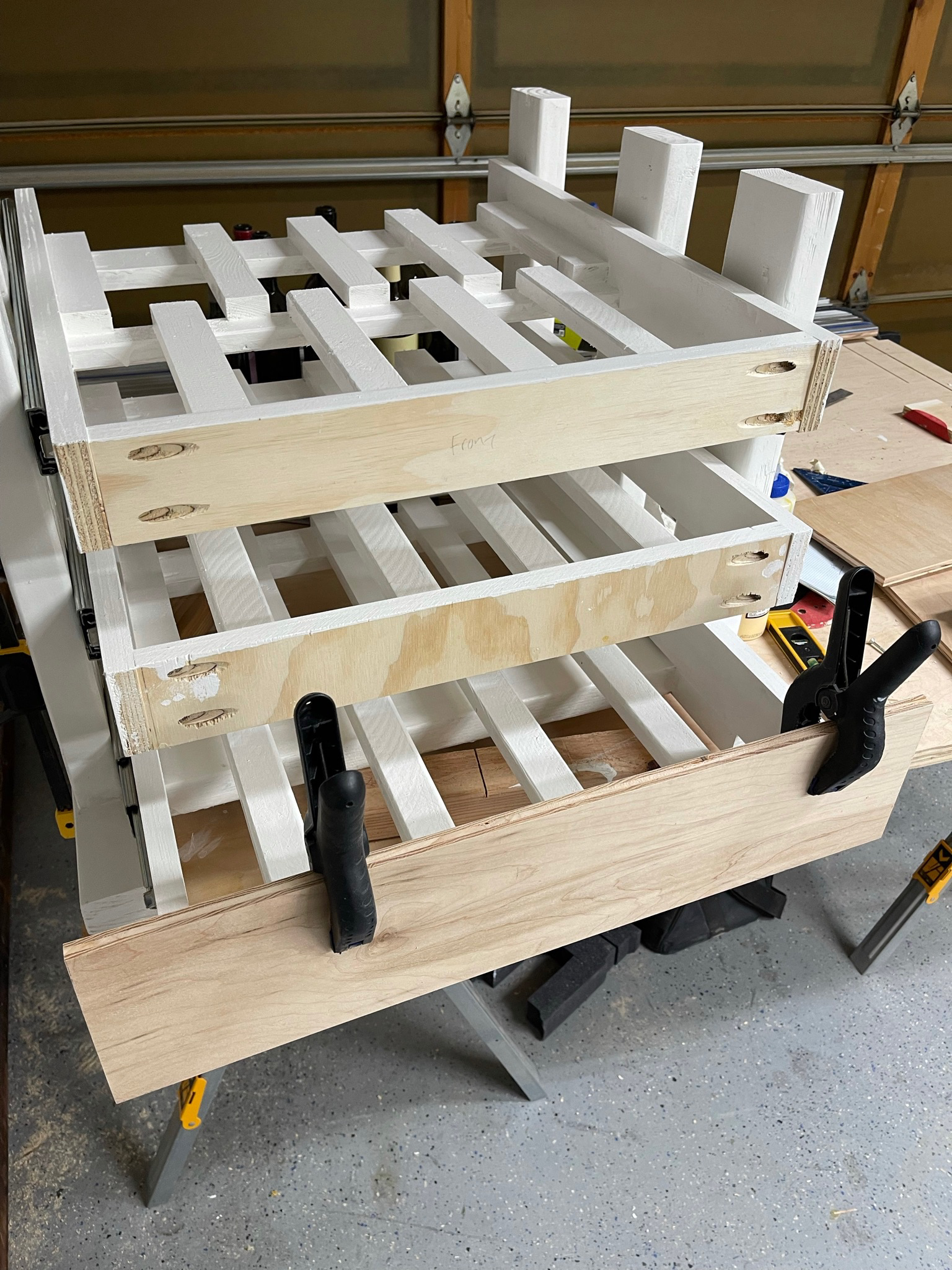 I had some leftover drawer pulls that I used on my kitchen cabinets.  These fit perfectly and also looked great!
Voila! A custom, DIY wine rack made with less than $40 in lumber, and $80 in hardware, and of course..several hours of effort!